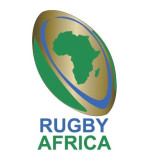 Multimedia content

Images

(2)

Abdelaziz Bougja, President of Rugby Africa
Abdelaziz Bougja, President of Rugby Africa
Source: Rugby Africa |
2018 New Year' Message from Abdelaziz Bougja, President of Rugby Africa
"I would like to offer my best wishes for 2018 to the members of the African Rugby community" - Abdelaziz Bougja
Together, we are designing the Africa of tomorrow
CAPE TOWN, South Africa, January 22, 2018/APO Group/ --
2018 New Year' Message from Abdelaziz Bougja, President of Rugby Africa:
Bonne année, Happy New Year, سنة سعيدة , Heri za mwaka mpya
First of all, dear friends, allow me to send you and your families my best wishes for 2018.
On behalf of the Executive Committee and all of the staff of Rugby Africa, I would like to take this opportunity to thank you and congratulate you for the work accomplished: awareness of our sport is growing throughout the continent and this is largely due to your work on the ground.
At the start of this new year, it is important to look back over the past year and highlight our successes and challenges:
The first point to note for 2017 is that more than 400 000 children were involved in the Get Into Rugby program across the continent. I am sure that among them we will find the future stars of African rugby but this program also allows us to raise awareness of our sport with adults who may one day become players, parents of players, federation officials, fans or even sponsors.
Also in 2017, the nine employees of Rugby Africa traveled all over the continent to train coaches, doctors, teachers and trainers who will support the best possible conditions for the playing of rugby. The well-being of the players is of utmost importance to us and will always remain a key element of our strategy.
Last but not least, Rugby Africa organized seven amazing competitions in 2017. For the first time ever, the Rugby Africa Gold Cup was broadcast live by our partner, Kwese Sports, with viewership of more than 500 000 on all the channels where it was available. The level of our best rugby competitions is improving from year on year as is the juniors and rugby sevens and soon Africa will become the preeminent continent on the international scene.
Of course, the work does not end there and 2018 will be a pivotal year, with the final qualification stage for the 2019 World Cup taking place in Japan. I wish the best of luck to the six participating teams competing for a place in the World Cup and the final spot in the repechages.
In 2018, we will also be paying special attention to women's rugby. We must aim high and undertake the necessary initiatives to facilitate access by African women to our sport. In addition we must maintain our development and training efforts.
I will conclude with my vision for African rugby by 2030: We must first distinguish ourselves through the quality of our governance and our rugby institutions. We need to make our sport even more accessible and to break the symbolic barrier of two million players across the continent. Finally, and I stress this point strongly, rugby in Africa must be the embodiment of our values of solidarity, development, discipline, family, passion and respect.
Together, we are designing the Africa of tomorrow.
I'm counting on you and your good work.
Yours in rugby,
Abdelaziz Bougja
President of Rugby Africa
Distributed by APO Group on behalf of Rugby Africa.
Media contact:
rugby@apo-opa.org
More information about Abdelaziz Bougja: https://en.wikipedia.org/wiki/Abdelaziz_Bougja
About Rugby Africa:
Founded in 1986, Rugby Africa (RugbyAfrique.com), formerly known as the Confederation of African Rugby or CAR, is one of the six regional associations of World Rugby (WorldRugby.org), the international body that manages rugby 15 and rugby sevens. Rugby Africa brings together African nations playing rugby 15s, rugby 7s for both men and women. Rugby Africa organizes the Rugby Africa Gold Cup, qualifying competition for the 2019 Rugby World Cup, and Africa Men's and Women's 7s, qualifying competitions for the 2020 Olympic Games as well as a range of other tournaments involving 20 countries in 15s rugby and more than 30 in Sevens. Rugby Africa has 38 members, including 22 members or associate members of World Rugby, 10 members or associate members of Rugby Africa and 16 new countries working with Rugby Africa.