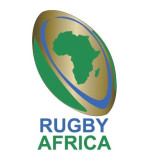 Multimedia content

Images

(3)

A New logo for the Rugby Africa Gold Cup (1)
A New logo for the Rugby Africa Gold Cup (2)
A New logo for the Rugby Africa Gold Cup (3)
Source: Rugby Africa |
A New logo for the Rugby Africa Gold Cup
The first matches of the Rugby Africa Gold Cup will take place in fifty days
In total, more than 100 matches will be played in 2018 and the sporting events promise to be thrilling
CAPE TOWN, South Africa, April 25, 2018/APO Group/ --
On June 16, 2018, Rugby Africa (www.RugbyAfrique.com) looks forward to welcoming the African fans to the first matches of the 2018 Rugby Africa Gold Cup. The defending champion, Namibia, will face Uganda at home while Zimbabwe, led by their new coach and former Springbok star, Peter De Villiers, will play the Moroccan challengers.
As a reminder, the winners of the tournament will take on, amongst others, their big brother, South Africa, on September 28, 2019 at the Rugby World Cup to be held in Japan.
To mark the start of this countdown, Rugby Africa is officially unveiling the new competition logo.
Rugby Africa's Managing Director, Coralie van den Berg, says: "Promoting our events with a new branding identity is a logical step forward as we evolve. We now have seven international competitions that are widely acknowledged in the sporting world. Our objective was to create a strong visual identity to reflect the dynamism and passion of the African rugby fans: On that front, I think our initiative is a big success!"
Rugby Africa also revealed the new logos for the six other competitions it organises as well as a brand new website accessible at www.RugbyAfrique.com.
Designed for use by the supporters, it will allow them to find out everything they want to know about African Rugby with, among other things; the calendar of events, rankings, statistics, videos and match analysis.
A special section was developed for the press: www.RugbyAfrique.com/press
The President of Rugby Africa, Mr. Abdelaziz Bougja concludes: "This launch inaugurates the 2018 competition season. In total, more than 100 matches will be played in 2018 and the sporting events promise to be thrilling. These new logos and website have been designed for our supporters and I am sure that they will add to their enthusiasm for the Rugby Africa Gold Cup. Good luck to all participants and may the best team win! "
Links:
Distributed by APO Group on behalf of Rugby Africa.
Media contact: Rugby@APO-opa.org
About Rugby Africa :
Created in 1986, Rugby Africa (www.RugbyAfrique.com), previously the African Confederation of Rugby (Confédération Africaine de Rugby - CAR), is one of the six regional associations composing World Rugby (www.WorldRugby.org) , the international organisation responsible for the governing of Rugby Union and Rugby Sevens. Rugby Africa unites all of the African countries which play rugby union, rugby sevens, and women's rugby. Rugby Africa organises the Rugby Africa Gold Cup, the qualifying competition for the Rugby World Cup 2019, and Africa 7, a qualifying competition for the Olympic Games 2020. Rugby Africa has 38 members, including 22 members and associated members of World Rugby, 10 members and associated members of Rugby Africa and 16 new countries collaborating with Rugby Africa.