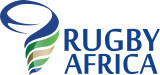 Multimedia content

Images

(5)

Flyer
Ivory Coast team
Medical training
Referee training
Referee training
Source: Rugby Africa |
Rugby - Africa: The first stage of the qualifications for the 2020 Olympic Games gets underway
With two regional rugby sevens tournaments, the first of which begins on Saturday (September 15th) in Abidjan, Rugby Africa is launching the first round of qualifications for the men's Olympics
CAPE TOWN, South Africa, September 14, 2018/APO Group/ --
True to the spirit of the Olympics, Rugby Africa opened the competition as wide as possible to give the greatest number of people the opportunity to qualify for the 2020 Olympic Games in Tokyo. An invitation was sent to all Rugby Africa federations not already qualified for the main African rugby tournament. Those who accepted were entered into the competition for the first round of the Olympic qualifications for the men's rugby sevens.
Teams from Ivory Coast, Nigeria, Algeria, Burkina Faso, Benin, Guinea, Niger and Mali will compete on September 15th and 16th in Abidjan. Initially scheduled to take place at the Champroux Stadium in Marcory, spectators should note that the tournament might be moved to the INJS pitch.
On the 29th and 30th of September, the national selections of Burundi, the Republic of Congo, the Democratic Republic of Congo and Lesotho will meet at the Bujumbura Tempête Stadium to meet the same challenge.
In addition to being promoted in the Africa Men's Sevens 2019 tournament to choose the African representative for the Tokyo 2020 Olympic Games, these tournaments represent an opportunity for Rugby Africa's technical staff to evaluate talent and provides a gateway to the first level of competition for the fifteens, the Rugby Africa Bronze Cup.
The aim is also to maximise the benefit of these opportunities where players get together to organise training at all levels around the tournament. To this end, Salem Attalah, a former Top 14 referee in France, is running a skill-building course for North and West African referees. The coaches were able to benefit from a level 2 training course devoted to rugby sevens. Rugby Africa's medical committee is also working on a first-aid training course for rugby as well as a more advanced Level 2 course for all team doctors. The declared priority for Rugby Africa is the safety of the players and its objective is to ensure that an appropriate medical response is available in all the rugby federations.
"We are getting ready for a fantastic celebration of rugby in Abidjan and I congratulate all the federations present, which, for the most part, have limited resources and have made enormous efforts to mobilize their teams and make the trip. Their passion of rugby is strong and the stakes are high for the teams participating in the tournament. Ivory Coast and Nigeria will be keen to prove that they deserve to return to the African tournament where they used to play ; but all of the other teams will be doing their best to thwart them and take their place! I am also eager to discover the Guinean selection who will be participating for the first time in one of our competitions after joining Rugby Africa at the end of 2016," the Rugby Africa President, Abdelaziz Bougja, said on the ground in Abidjan.
Tournament Program
Saturday, September 15
Match

Draw

Equipes

Duration

KO Time

M 1

A1 vs A4

Ivory Coast vs Guinea

22 mn

10 : 00

M 2

A2 vs A3

Burkina Faso vs Mali

22 mn

10 : 22

M 3

B1 vs B4

Nigeria vs Niger

22 mn

10 : 44

M 4

B2 vs B3

Algeria vs Benin

22 mn

11 : 06

Break 1

22 mn

11 : 28

M 5

A1 vs A3

Ivory Coast vs Mali

22 mn

11 : 50

M 6

A2 vs A4

Burkina Faso vs Guinea

22 mn

12 : 12

M 7

B1 vs B3

Nigeria vs Benin

22 mn

12 : 34

M 8

B2 vs B4

Algeria vs Niger

22 mn

12 : 56

Break 2

22 mn

13 : 18

M 9

A1 vs A2

Ivory Coast vs Burkina Faso

22 mn

13 : 40

M10

A3 vs A4

Mali vs Guinea

22 mn

14 : 02

M11

B1 vs B2

Nigeria vs Algeria

22 mn

14 : 24

M12

B3 vs B4

Benin vs Niger

22 mn

14 : 46

End of the first day

15 : 08
Sunday September 16
½ finals
Match

Level

Draw

Duration

KO Time

M 13

1/2 Finals

Cup

1st pool A vs 2nd pool B

22 mn

11 : 00

M 14

1st pool B vs 2nd pool A

11 : 22

M 15

½ Finales

Plate

3rd Pool A vs 4th Pool B

11 : 44

M 16

3rd Pool B vs 4th Pool A

12 : 06

Break

60 mn

12 : 28
Ranking matches + final
Match

Level

Draw

Duration

KO Time

M 17

7th – 8th

Looser M 15 vs Looser M 16

22 mn

13 : 28

M 18

5th – 6th

Winner M15 vs Winner M16

13 : 50

M 19

3rd – 4th

Looser M 13 vs Looser M 14

14 : 12

Break

10 mn

14 : 34

M 20

Final

Winner M13 vs Winner M 14

22 mn

14 : 44

End of the tournament

15 : 08
Distributed by APO Group on behalf of Rugby Africa.
Media contact: rugby@apo-opa.org
About Rugby Africa:
Created in 1986, Rugby Africa (www.RugbyAfrique.com), previously the African Confederation of Rugby (Confédération Africaine de Rugby - CAR), is one of the six regional associations composing World Rugby (www.WorldRugby.org), the international organisation responsible for the governing of Rugby Union and Rugby Sevens. Rugby Africa unites all of the African countries which play rugby union, rugby sevens, and women's rugby. Rugby Africa organises the Rugby Africa Gold Cup, the qualifying competition for the Rugby World Cup 2019, and Africa 7, a qualifying competition for the Olympic Games 2020. Rugby Africa has 38 members, including 22 membres and associated members of World Rugby, 10 members and associated members of Rugby Africa and 16 new countries collaborating with Rugby Africa.