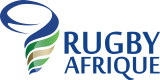 Multimedia content

Images

(1)

Rugby Africa President Herbert Mensah
Source: Rugby Africa |
Morocco - Earthquake: Message from Rugby Africa President Herbert Mensah to His Majesty King Mohammed VI
Solidarity stands as a fundamental value in our beloved sport, Rugby, and it is closely intertwined with other principles such as respect and discipline, which we wholeheartedly endorse and promote within Rugby Africa
I wish to convey, on behalf of both myself and Rugby Africa, our heartfelt condolences and unwavering solidarity with Your Majesty and the Moroccan people
CAPE TOWN, South Africa, September 10, 2023/APO Group/ --
Message from Rugby Africa President Herbert Mensah (http://www.RugbyAfrique.com) to His Majesty King Mohammed VI:
Your Majesty Mohammed VI, King of Morocco,
In the name of Allah, the Merciful,
I extend my respectful greetings to Your Majesty and acknowledge the greatness of your Monarchy.
I was deeply saddened to learn of the earthquake that struck the Kingdom of Morocco, resulting in hundreds of victims and damage to historic monuments and buildings in the Al Haouz region, including the renowned city of Marrakech.
During these distressing circumstances, I wish to convey, on behalf of both myself and Rugby Africa, our heartfelt condolences and unwavering solidarity with Your Majesty and the Moroccan people.
Solidarity stands as a fundamental value in our beloved sport, Rugby, and it is closely intertwined with other principles such as respect and discipline, which we wholeheartedly endorse and promote within Rugby Africa. These values are deeply rooted in our diverse African cultures, both collectively and individually.
As we pray for the swift recovery of the injured, allow me, Your Majesty, to offer the following prayer:
"O my God, replace my fear with security, my sorrow with joy, and my anxiety with relief, for we belong to God, and to Him, we shall return."
With utmost respect and sympathy,
Herbert Mensah
President of Rugby Africa
Distributed by APO Group on behalf of Rugby Africa.