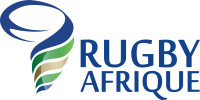 Multimedia content

Images

(3)

Rugby Africa President Herbert Mensah Presents Trophy to Spain in Historic Victory at World Rugby U20 Trophy Ceremony in Kenya (1). Photo credit: Tony Munge and Arigi Obiero
Rugby Africa President Herbert Mensah Hands Out Medals to Spain U20 Rugby Team at World Rugby U20 Trophy Ceremony. Photo credit: Tony Munge and Arigi Obiero
Rugby Africa President Herbert Mensah Presents Trophy to Spain in Historic Victory at World Rugby U20 Trophy Ceremony in Kenya (2). Photo credit: Tony Munge and Arigi Obiero
Source: Rugby Africa |
Rugby Africa President Herbert Mensah Presents Trophy to Spain in Historic Victory at World Rugby U20 Trophy Ceremony in Kenya
President of Rugby Africa hands over trophy to Spain U20 Rugby team after a 39-32 win over Uruguay in the thrilling finale, marking their first ever-triumph as winners of the World Rugby U20 Trophy
When presenting them with the medals, I could feel their overwhelming joy from beginning to end
NAIROBI, Kenya, August 1, 2023/APO Group/ --
In an unforgettable ceremony Herbert Mensah, President of Rugby Africa (www.RugbyAfrique.com), the governing body of rugby in Africa, proudly presented the prestigious trophy to the triumphant winners of the World Rugby U20 Trophy in Nairobi, Kenya. The newly elected President of Rugby Africa handed over the trophy to the U20 Spain rugby team following their thrilling 39-32 victory against Uruguay in the action-packed finale at Nyayo National Stadium on 30 July 2023.
Despite conceding 15 points early in the match, Spain successfully thwarted Uruguay's attacking efforts. Ultimately the decisive try scored by substitute Diego Gonzalez sealed the famous victory for Spain.
As a testament to their winning performance, Spain earned a promotion to the World Rugby U20 Championship, set to take place in South Africa in 2024. Herbert Mensah, officially representing World Rugby Chairman Sir Bill Beaumont, was delighted to have the honor of presenting the trophy to the well-deserved champions at the award ceremony.
"Congratulations to both teams, the Spanish team for their relentless effort and hard-earned victory. It was a testament to their dedication to the sport. When presenting them with the medals, I could feel their overwhelming joy from beginning to end. My commiserations to Uruguay, who displayed unwavering determination while playing for their country. This embodies the true spirit of sport, where athletes compete for all their heart and honor of their nations," stated Mensah.
The successful conclusion of the World Rugby U20 Trophy in Nairobi not only showcases Africa's capability to host top-tier rugby events but also highlights the continent's commitment to nurturing and promoting the sport at every level. Under Mensah's leadership, Rugby Africa will continue to collaborate with World Rugby to empower and uplift rugby communities throughout the continent.
"These youngsters are the future; you will see many of them in the World Cup in 2027 and 2031. They will be bigger and stronger, more determined, and more experienced. For many of them, this event marks the beginning," added Mensah. "I extend my congratulations to World Rugby for organizing this event and collaborating with Kenya Rugby Union to host it right here on the African continent. This event has demonstrated that African nations are excellent hosts. We are a rich and diverse region full of potential and look forward to exploring with World Rugby how we can continue to bring marquee events to the region."
As the rugby world celebrates Spain's victory and eagerly anticipates their participation in the World Rugby U20 Championship in 2024. Herbert Mensah and Rugby Africa extend their warmest congratulations to Spain U20 Rugby team, the runners-up Uruguay and all the participating nations for contributing to a thrilling and memorable competition.
More information about the World Rugby U20 Trophy: https://apo-opa.info/3DAhkFd.
Distributed by APO Group on behalf of Rugby Africa.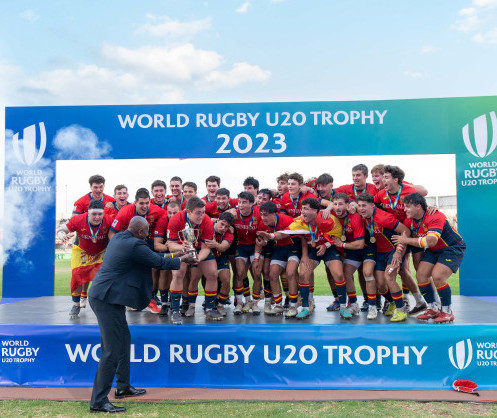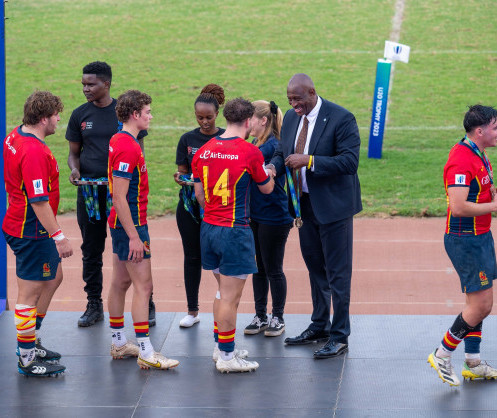 Media contact:
Nicole Vervelde
Communications Advisor
rugby@apo-opa.com
About Rugby Africa:
Rugby Africa (www.RugbyAfrique.com) is the governing body of rugby in Africa and one of the regional associations under World Rugby. It unites all African countries that play rugby union, rugby sevens, and women's rugby. Rugby Africa organizes various competitions, including the qualifying tournaments for the Rugby World Cup and the Africa Sevens, a qualifying competition for the Olympic Games. With 39 member unions, Rugby Africa is dedicated to promoting and developing rugby across the continent.