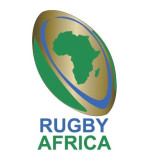 Multimedia content

Images

(3)

Rugby Africa President, Abdelaziz Bougja
Rugby Africa President, Abdelaziz Bougja
This past 12 November, Rugby Africa hosted the Irish, French and South African delegations before holding the secret internal vote to host the 2023 Rugby World Cup
Source: Rugby Africa |
Rugby Africa shares the heartache of the South Africans but congratulates the French for their winning bid for the 2023 World Cup
This past 12 November, Rugby Africa hosted the Irish, French and South African delegations before holding the secret internal vote to host the 2023 Rugby World Cup
I would like to congratulate the three candidate countries Ireland, France and South Africa for their bids
CAPE TOWN, South Africa, November 18, 2017/APO Group/ --
Following the World Rugby Council's vote this past 15 November in London, France tallied 24 votes to South Africa's 15 in the second round of the vote for naming the host of the 2023 Rugby World Cup.
"I would like to congratulate the three candidate countries Ireland, France and South Africa for their bids, I understand the work and immense challenge that being a candidate entails, and I commend you all for your efforts", said Rugby Africa President, Abdelaziz Bougja.
"As President of Rugby Africa since 2002, I have always backed the candidacy bids by the South African Rugby Union and have a lot of confidence in the Union's capabilities to host an event that meets all international standards. The recommendations of the World Rugby's assessment report had South Africa in Pole position and African rugby would have certainly benefited from hosting the 2023 World Cup on African soil", added the President of Rugby Africa.
Abdelaziz Bougja nevertheless regretted not being consulted by the South African Rugby Union, though member of Rugby Africa (Confederation of African Rugby) while drawing up their candidacy bid.
"The South African Rugby Union is, in a way, the godfather of Africa Rugby and has been assisting Rugby Africa for a long time in both administrative as well as sporting matters. We are of course very grateful and I, for one, have always been there whenever I could to provide my support for South African Rugby. This has been the case since back in 1992 when bringing the Union into the Confederation of African Rugby in Casablanca and at the Kimberley conference that ended apartheid in South African Rugby. We would have nevertheless been honoured to be associated with the candidacy and work together to ensure a wider audience and reach for the event beyond South Africa's borders."
We nevertheless haven't forgotten that North, West and Central Africa are primarily still French speaking and, in this regard, the cultural and historical ties between this part of the continent and France remain strong. The French Rugby Federation is another godfather for African rugby. Moreover, the French and South African organisations both signed a partnership agreement with Rugby Africa during the General Assembly of the continental association in December 2014 at Marcoussis, France.
"As a member of the World Rugby Council having participated in multiple World Cup hosting votes, I can assure you that this award process adopted was particularly clear and transparent. It was based on the technical evaluation followed by a secret vote of two rounds. Observing the principle of confidentiality of the vote, Rugby Africa cannot respond to any rumours", added President Bougja.
Rugby Africa hosted the Irish, French and South African delegations on Sunday, 12 November to allow each one an opportunity to present their candidacy and answer questions posed by the nine elected members of the regional association's executive committee. The executive members of Rugby Africa then casted their secret ballots and the President received the mandate to vote on behalf of Rugby Africa for the country who received the most votes.
Abdelaziz Bougja commiserated with the South African's disappointment and congratulated the French for their victory (24 votes against 15 for South Africa): "Of course, we are certain that the 2023 competition in France will meet the high expectations in terms of quality and that France, as a historical partner of Rugby Africa and country in which many African players have prospered, will understand, I hope, how to embrace its role as godfather and use the event to better support oval ball fans over in Africa, where they are steadily growing in number."
Distributed by APO Group on behalf of Rugby Africa.
Press contact:
Rugby@apo-opa.org
About Rugby Africa:
Created back in 1986, Rugby Africa (www.RugbyAfrique.com), erstwhile Confederation of African Rugby (CAR), is one of the six regional associations of World Rugby (www.WorldRugby.org), the international organisation that governs rugby union and rugby sevens. Rugby Africa comprises African nations practicing rugby union, rugby sevens and women's rugby. Rugby Africa notably organises the Rugby Africa Gold Cup, the qualifying competition for the 2019 Rugby World Cup, and Africa 7, the qualifying competition for the 2020 Olympic Games. Rugby Africa has 38 members, 22 of which are members or associated members of World Rugby, 10 members or associated members of Rugby Africa, and 16 new countries working with Rugby Africa.