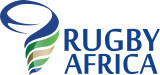 Multimedia content

Images

(3)

The Kenya Simbas will face Hong Kong on Saturday in the repechage tournament whose winner will qualify for the 2019 Rugby World Cup in Japan (1)
The Kenya Simbas will face Hong Kong on Saturday in the repechage tournament whose winner will qualify for the 2019 Rugby World Cup in Japan (2)
The Kenya Simbas will face Hong Kong on Saturday in the repechage tournament whose winner will qualify for the 2019 Rugby World Cup in Japan (3)
Source: Rugby Africa |
The Kenya Simbas will face Hong Kong on Saturday in the repechage tournament whose winner will qualify for the 2019 Rugby World Cup in Japan
As communicated earlier this week by Kenya Rugby Union, the Kenya Simbas have made six changes to the squad that kicked off the Repechage with a 19-65 loss to Canada on Sunday 11th November in Marseilles, France
Kenya qualifying for the World Cup would change the face of rugby in the country and be such a massive boost for African rugby in general
CAPE TOWN, South Africa, November 16, 2018/APO Group/ --
Rugby Africa (www.RugbyAfrique.com) Chairman, Abdelaziz Bougja, will attend Saturday's match and support the Kenya Simbas for this crucial game. "Kenya qualifying for the World Cup would change the face of rugby in the country and be such a massive boost for African rugby in general. I am really proud of the boys, their commitment and their skills."
Former Captain Wilson K'opondo, Elkeans Musonye, Felix Ayage, Nelson Oyoo are in the starting line up as Simbas brace for Hong Kong this Saturday. Ephraim Oduor and Dalmus Chituyi will start the match off the bench.
Captain Davis Chenge sits this match out owing to a shoulder injury he picked during the Canada match but the technical bench expects to have him back in the playing squad by the time the team is playing Germany on Friday 23rd. This sees K'opondo lead the team as the Captain, a title that is not new to him.
Mohammed Omollo, Moses Amusala, Oliver Mang'eni and Darwin Mukidza have been rested this weekend
Simbas Squad Facing Hong Kong on 17th November
1- Patrick Ouko 2- Colman Were 3- Joseph Odero 4- Wilson K'opondo (c) 5- Malcolm Onsando 6- Andrew Amonde 7- Elkeans Musonye 8- Joshua Chisanga 9- Felix Ayange 10- Sammy Oliech 11- Willy Ambaka 12- Leo Seje Owade 13- Collins Injera 14- Nelson Oyoo 15- Tony Onyango
Reserves: 16- Philip Ikambili 17- Ephraim Oduor 18- Hilary Mwanjilwa 19- George Nyambua 20- Martin Owilah 21- Samson Onsomu 22- William Reeve 23- Dalmus Chituyi
Watch on Supersport :
Saturday 17 November
South Africa:
13:50 – 16:00 SS12 Hong Kong vs Kenya
16:50 – 19:00 SS12 Canada vs Germany
Rest of Africa:
13:50 – 16:00 SS8 / SS12 Hong Kong vs Kenya
16:50 – 19:00 SS8 / SS12 Canada vs Germany
Friday 23 November
South Africa:
18:50 – 21:00 SS2 Kenya vs Germany
21:50 – 00:00 SS2 Hong Kong vs Canada
Rest of Africa:
18:50 – 21:00 SS8 Kenya vs Germany
21:50 – 00:00 SS8 Hong Kong vs Canada
***All timings in CAT which = GMT+2***
Distributed by APO Group on behalf of Rugby Africa.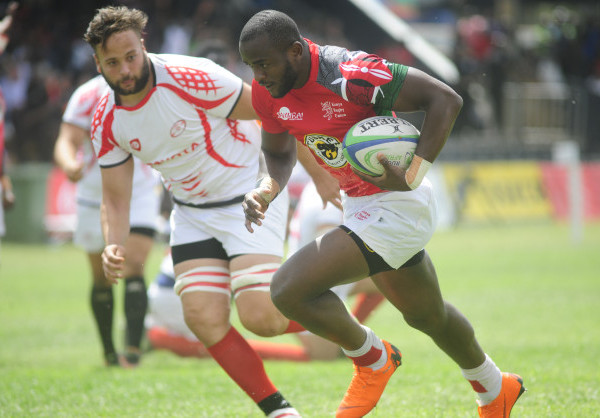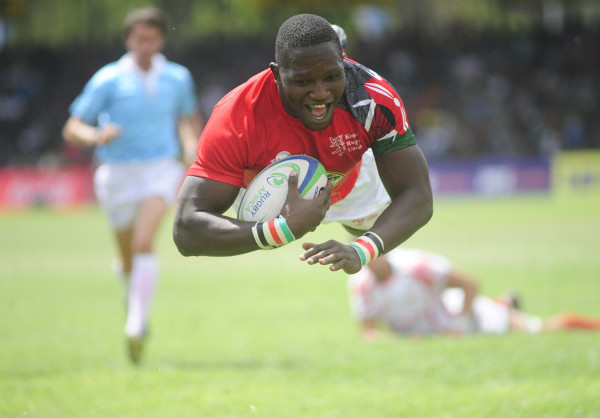 Media Contact:
Rugby@APO-opa.org
About Rugby Africa:
Created in 1986, Rugby Africa (www.RugbyAfrique.com), previously the African Confederation of Rugby (Confédération Africaine de Rugby - CAR), is one of the six regional associations composing World Rugby (www.WorldRugby.org), the international organisation responsible for the governing of Rugby Union and Rugby Sevens. Rugby Africa unites all of the African countries which play rugby union, rugby sevens, and women's rugby. Rugby Africa organises the Rugby Africa Gold Cup, the qualifying competition for the Rugby World Cup 2019, and Africa 7, a qualifying competition for the Olympic Games 2020. Rugby Africa has 38 members, including 22 membres and associated members of World Rugby, 10 members and associated members of Rugby Africa and 16 new countries collaborating with Rugby Africa.